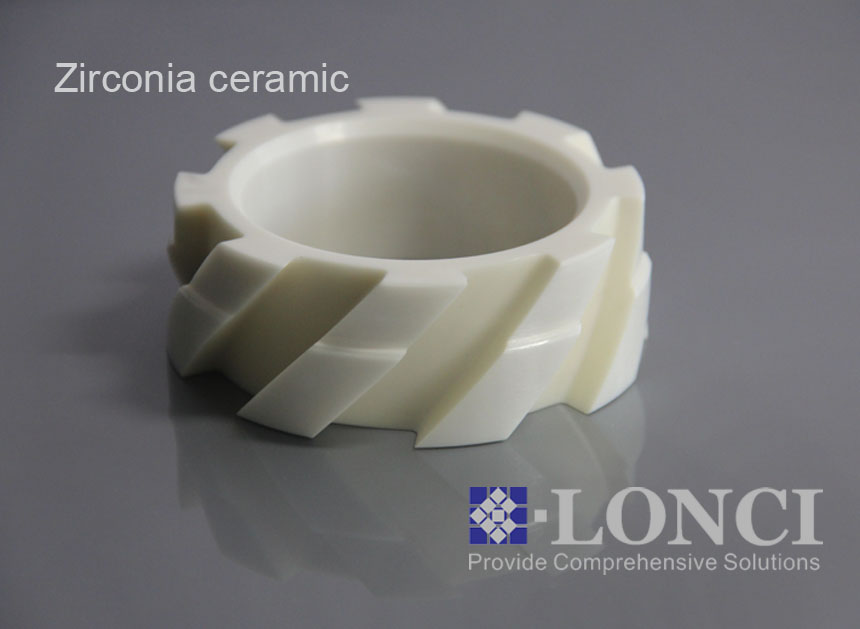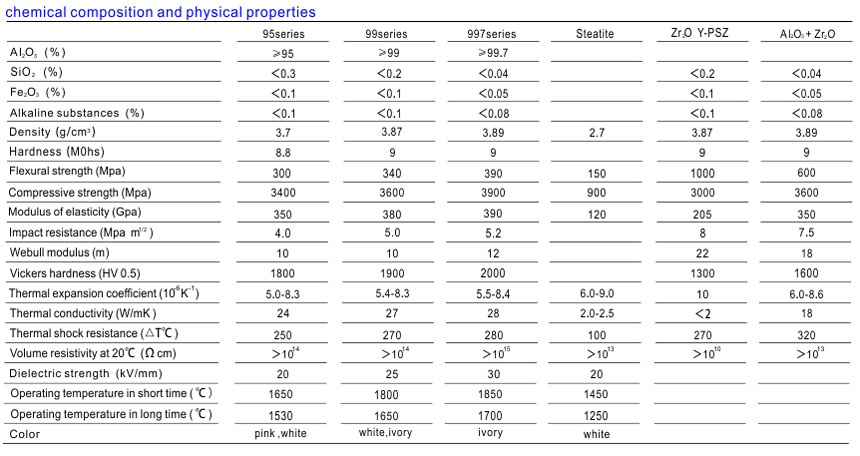 Zirconia Structural Ceramics
We manufacture all kinds of zirconia structural components within the rage of 350×350×350mm3,such as: attritor sticks, inner liners, shaft and sleeves, wear resistant rings and plates, pistons, ball valves, high precision balls etc. we can manufacture the products according to client's requirements.
Zirconia ceramics are novel high-tech ceramics, and compared with the traditional alumina ceramics, the zirconia ceramics have the following advantages of:
1. High strength, fracture toughness and hardness
2. Excellent wear resistance
3. Elastic modulus and thermal expansion coefficient which are approximate to those of metal
4. Low heat conductivity
The zirconia ceramics are subjected to phase transformation toughening and microcrack toughening, so the zirconia ceramics have high strength and toughness, are known as "ceramic steel", have the highest fracture toughness in all ceramics, and have excellent room temperature mechanical properties. On this basis, a formula and a process of zirconia are optimized, so that the zirconia ceramics with a fine-grain structure and high hardness, strength and toughness are obtained. The zirconia ceramics with high hardness, strength and toughness have incomparable wear resistance compared with other traditional structural ceramics.